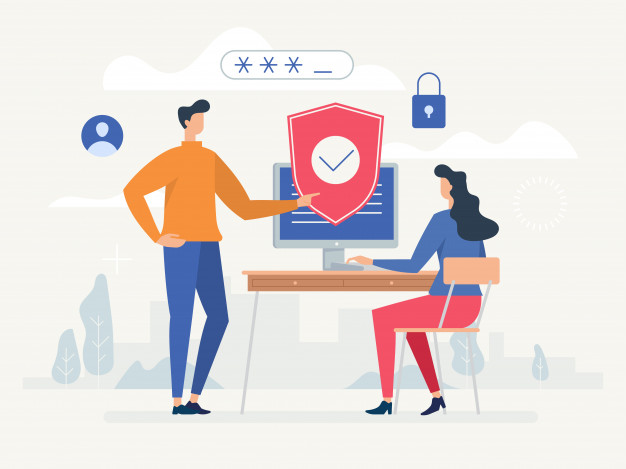 Throughout the document "Vendors" means "Service Providers", "Sellers", "Pet Care Services"
The privacy policy offers information on how the data we (Dogily) collect from you is used by Dogily. Please note, the privacy statement will be applicable to all the "Information" we collect
from you while you use and access our mobile applications, websites and all our services. However, this privacy policy will not be applicable to privacy statements of other websites, applications and services.
This privacy statement can be changed by us as in when we revise our policies. When we do make these changes we will notify you by sending you an email notification. If with time, there are some material changes that are to be made, then you will be notified or asked for consent, as per the requirements of the law.
We advise all our customers to check this privacy statement and the terms and conditions of using our services thoroughly. If not, then please get in touch with us if you have any queries regarding how efficiently you can protect your privacy. If you do not find something you're looking for in this privacy statement, then we'd like you to have a look at our 'Terms and Conditions" page. All the Capitalized terms that have not been defined in this document will be defined and given meanings to in the Terms of Services section (that which is applicable to your location).
Here's how we Collect Information:
All the information we collect from you solely depends on your interaction with us whilst using our services and all the choices you make during the course of us providing you with this service. The information we collect from you will be taken after you have given us consent to do so. We will collect information from you when you use our services and products, to operate our business and to meet all the legal and contractual obligations we're required to fulfil. Furthermore, to protect and keep the security of our systems and customers, and to fulfil other legal and legitimate interests/obligations. We will be collecting information about you while you're using our services, this includes all the information you provide us directly, or the information is collected automatically or it will be collected from other third-party data sources.
The Process:
We will collect all the information you provide us directly, this includes data you enter while creating an account, make payments, reserve a listing, when you write a review, or when you involve yourself in discussions with others using our services or even when you participate in discussions using other features of the services. Your information will be collected if and when you participate in contests, promotions or surveys when you apply for jobs when you interact with us using the third party social media sites when you request any sort of customer support or just communicate with us.
Information we will collect includes basic information like your name, email and postal address, your mobile phone number, gender-related information, your date of birth and even photos. The information we collect about your pet will include, which breed your pet belongs to, age of the pet, status of immunization, veterinarian details and photos. The tax information that will be collected will include your pan details, the GST and any other tax identification number you'd provide for Vendors, along with the content of any communications you send and receive through the services you choose to provide.
The payment information you enter while making transactions will be collected and stored by us. This will include the payment card type (credit, debit etc.), the expiration date of your card and the partial card number. You should know that we do not/will not store or have access to your full card numbers, since all the transactions are done and processed by our third-party payment processors.
Along with our third-party payment processors, we (Dogily) may also collect payment disbursement information, if you are a Vendors, for us to pay you (Vendors/Vendor/Seller) for the Pet Care Services you will provide using Dogily Services.
At Dogily, we and our third-party processors will collect certain required personal information from all Vendors for documentation and background verification purposes. This is done for the purpose of checking and verifying your identity as a Vendor. Apart from these basic/required details, to set up your account the third-party processors may/will collect other details that are necessary (these are not limited to your driver's license/PAN Card/ Aadhar Card/ Passport and other government-related identity proofs) for background checks.
There are other times we will collect the information you provide us about others, for example, if you send an email to someone using our services. However, we will not be sending any sort of promotional emails to this person. We will only use this piece of information to fulfill your request.
If and when you are asked to provide information, you are allowed to decline to share this piece of information. However, if you choose not to share information (of certain products and features) at all, then in that case those products and features may not function or even be available correctly on your Dogily Account.
Information We Collect Automatically When You Use Services by Dogily:
Device Information: The information about the devices (mobile/laptop/desktops etc) you use to access the services we provide will be collected, which includes information about the OS (Operating System) and its version, Hardware Model, Mobile Network Information and the Unique Device Identifiers.

The Log Information: The Log Information about your usage of the services which includes the access time, which browser you use, all the pages you've viewed and visited before you accessed our services will be collected.

Cookies and Other Tracking Technology Information: Various technologies and services are used by us to collect information which includes web beacons and cookies. Most of the browsers are set to accept cookies.

Location Information: We may also collect information about the location of the device you are using every time you use and access some features of our mobile applications.
How we collect information from Other Sources
We will also be collecting information related to you from third-party sources (partners whom we've paired up with to offer you services) and this is not limited to the following - mailing list providers, agencies who do background checks and verifications, our co-branding services and marketing campaign partners and all the publicly available sources. Apart from this, we will also have access to pieces of information (this is applicable if you log in or create an account using social media platforms) from these sites. This includes your name, friends lists, your account information and this is based on the authorisation process of that particular social media site.
Use of Information
We will be using the information you provide us with for various purposes as described in detail in this privacy statement. These also include:
To improve and maintain our services.

We will use your information to facilitate and process your transactions, and then send you all related information which includes payment confirmation, booking information and tax documentation (if required).

While enabling communications of our services between all the other users and you

To send you the latest updates, technical notices, adminxistrative and support related messages and security alerts.

To enable the mediation of disputes between users who use the services

To share with you the information on the services, products, promotions, offers, rewards, various Products/Services/

Events

offered by Dogily and others, and provide you with information and news that you might be interested in knowing.

We will further use the information you provide to analyse and monitor the usage, trends and various activities in connection with our services.

To investigate, detect and ward off illegal activities, fraudulent transactions and thus protect the property and rights of Dogily and the others we are associated with.

While personalising and improving the services offered, in order to provide features, content and ads that match the profiles and interests of our users.

While delivering entry and rewards during contests, promotions and sweepstakes

We combine the information we collect and the information we receive from other parties to understand what your needs are, mainly to offer better services, and also to carry out other tasks that are mentioned to you while the information is collected.
Sharing of Information
When there is a requirement, we at Dogily may share your information with third parties. This includes your personal data and communications, as follows or as otherwise described in this Privacy Statement:
When a booking is made or when a booking is accepted, information is shared between the pet owner and the Product/Vendors/Vendor/Seller, this includes the owner's address, names, information about the pet and other information you would have shared.

If and when you sign up for or you happen to participate in interactive areas that our services have, for example when you create a profile or happen to write a review, certain pieces of information about you will be shown publicly. Like your name, if you are a Vendor (then your availability will be displayed), your photo and your location.

With the consultants, vendors or any other Vendors who would need, during the process, information about/related to you when they are carrying out or providing services on our behalf

When there is a request for information and if we believe it can be provided according to the law.

If we believe your actions are not consistent with respect to our policies and user agreements, to protect the rights, property or safety of Dogily, its users (this includes their pets) and employees or even the public

If and when there is a merger, negotiation sale of the company assets, acquisition, financing, bankruptcy, divestiture, dissolution, proceedings that involve sales and other transactions; of our company with any other business.

Among Dogily and between our current and parents whom we will encounter in the future, subsidiaries, affiliates and other companies under common control and ownership

With your consent or at your direction.

We may also share de-identified information
Social Sharing Features

The services may offer other integrated tools like the Facebook "Like" button, social sharing features which mainly lets you perform certain actions you take on our Services with other media and vice versa. You perform these actions (of "Like" and Share) and using these features will enable sharing your information with your friends and other public (this depends on the settings you've made while selecting and using this Social Media Site/Service). For better clarity of the sharing features, we'd recommend you to read the "Social Sharing Features" of these entities that offer these features.

Advertising and Analytics Services Provided by Others

We may also allow other parties to provide analytics services and even serve advertisements on behalf of us across the web. For more information on how the third parties use Cookies (since they collect information about your usage of our website and other third-party websites) and how you can manage your preferences related to this, refer to our Cookies Policy. If you happen to opt-out of third-party advertising Cookies, you will see online ads, however, these will not be personalized.

Security

Dogily takes appropriate measures which are designed to help and protect information about you from misuse, theft, loss and unauthorized access. Furthermore, with respect to the use, disclosure, alteration and destruction of this information.

Transfer and Location of Information

The information we will collect may be processed and stored in India or in any other country or region where we or our subsidiaries, affiliates or any other Vendors maintain our facilities. These locations are chosen with an aim to operate effectively and efficiently, for us to improve and keep up our performance and to create redundancies for us to protect the information in the occurrence of any outrage or other kinds of problems. We also take the necessary steps to ensure that the information we collect under this particular statement is processed according to the law wherever the information is located.

Retention of Information

We usually retain the information until necessary, to provide the products and carry out transactions you may have requested. Or even for purposes such as resolving disputes, complying with our legal obligations and enforcing our agreements. Since these needs can or may vary for different kinds of information types this is in the context of various products, the retention periods that can vary significantly depending on criteria like user consent and expectations, the sensitivity of the information, the availability of controls that are automated that enables the users to deleted any information, and our contractual and legal obligations.

The Choices You Make

Account Information

You are allowed to or may send in a request to delete information of/about you at any time. You can do so by logging into your online account. If you are unable to do so, please reach out to us at _____. If you wish to deactivate your account at any time, you can reach out to us at _____. We will/may decline certain requests that may be unreasonable, that is prohibited by the law, excessive, or could affect the rights and privacy of other persons, where we are unable to verify you as the person whom you claim to be (or if the information does not relate to you). Information about you that is cached or archived will be retained for a certain period of time, as in when required.

Location Information

When you install any of our applications we will be collecting your information related to your location and you will be asked to give us consent to collect this information. If you, at any time, are not okay with sharing information about your location, you are free to not share by changing the settings on your device. This information is collected by us to provide you with certain features of our services and if you do not share location information, then you will not be able to access these features. Apart from this, you can also uninstall the app to not have access to any of our services.

Emails

You are also at liberty to choose if you wish to receive any sort of marketing mailers from Dogily. This can be done by changing some notifications preferences in your Account settings page of your Dogily account. If you wish to opt-out of these mailers, then you can always unsubscribe. Once you opt-out of these mailers, we will send you notifications and emails related to our ongoing business or surveys which have an unsubscribe method of their own.

Mobile Push Notifications/Alerts

Post taking your consent, we will send you alerts and push notifications on your mobile device. If at any time, you wish to not receive these notifications and alerts, you can change the settings in a way to not receive them altogether. If you happen to be a Vendors/Sellers there are notifications that you must accept to receive. However, if you wish to not receive these notifications, then you will not be able to and must opt out of providing the services you wish to offer.

Text Messages

As per law and order, we may send you some service-related and/or marketing text messages to you on your mobile device. If you do not wish to receive these messages, then you can change your preferences in the Account Settings of your Dogily Account. If you happen to be a /Seller/Vendor/Vendors and you do not want to receive any notifications and text messages related to the service, then not only will you have to opt-out of receiving these messages but must also withdraw from providing your services.

Contact Us:

If you have any queries, concerns, questions or complaints about this Privacy Statement, please feel free to contact us:

By phone:9060108762/9538711507/9632310185

By email: Dogilypetservices@gmail.com

Address:RK Apartments, #401 4th floor 4th block, 6th Main Rd, Thambu Chetty Palya, Ramamurthy Nagar, Bengaluru, Karnataka 560016